Business Services
Impressive Salisbury Corporate Conference Facilities for all your Business Events
Holiday Inn Salisbury-Stonehenge is the perfect hotel for all your business events and corporate accommodation requirements. With excellent conference facilities, free WiFi access throughout the hotel and rooms that are geared for the business traveller we are the perfect place to stay or hold a meeting.
Unbeatable for Location
Based directly off the A303 we are just minutes away from Stonehenge, with easy and direct access to all the major cities in the South West:
Approximately 20 minutes from Salisbury and Andover
Approximately 30 minutes from Southampton Airport (SOU)
Approximately 60 minutes from Swindon and Bath
Approximately 90 minutes from London
Easily accessible from the M3 with great connections to the West Country, the Midlands and beyond
Just five minutes from the military sites of MOD Boscombe Down, Porton Down, Tidworth, Netheravon and Bulford Garrisons
You and your colleagues will find us easy to locate and complimentary parking is available. Our enviable location amongst many historical attractions and near Areas of Outstanding Natural Beauty also means in your downtime, you will enjoy a memorable experience from your business stay in Salisbury!
Comfortable rooms
Our hotel rooms are perfect for a business traveller. In total, the hotel compromises 103 rooms, including 12 executive rooms. Our rooms are fully equipped whether you wish to simply have a good night sleep, need an office for the day, or simply a stopover on your way to another location. We understand the stress of business travel and don't underestimate the importance of comfort and good internet access. Our rooms are equipped with FREE WiFi, a well-designed desk and high quality bedding ensuring every night and day starts perfectly. Our highly acclaimed onsite restaurant is the perfect casual atmosphere for both solo travellers and business meetings alike. 24 hour room service is available.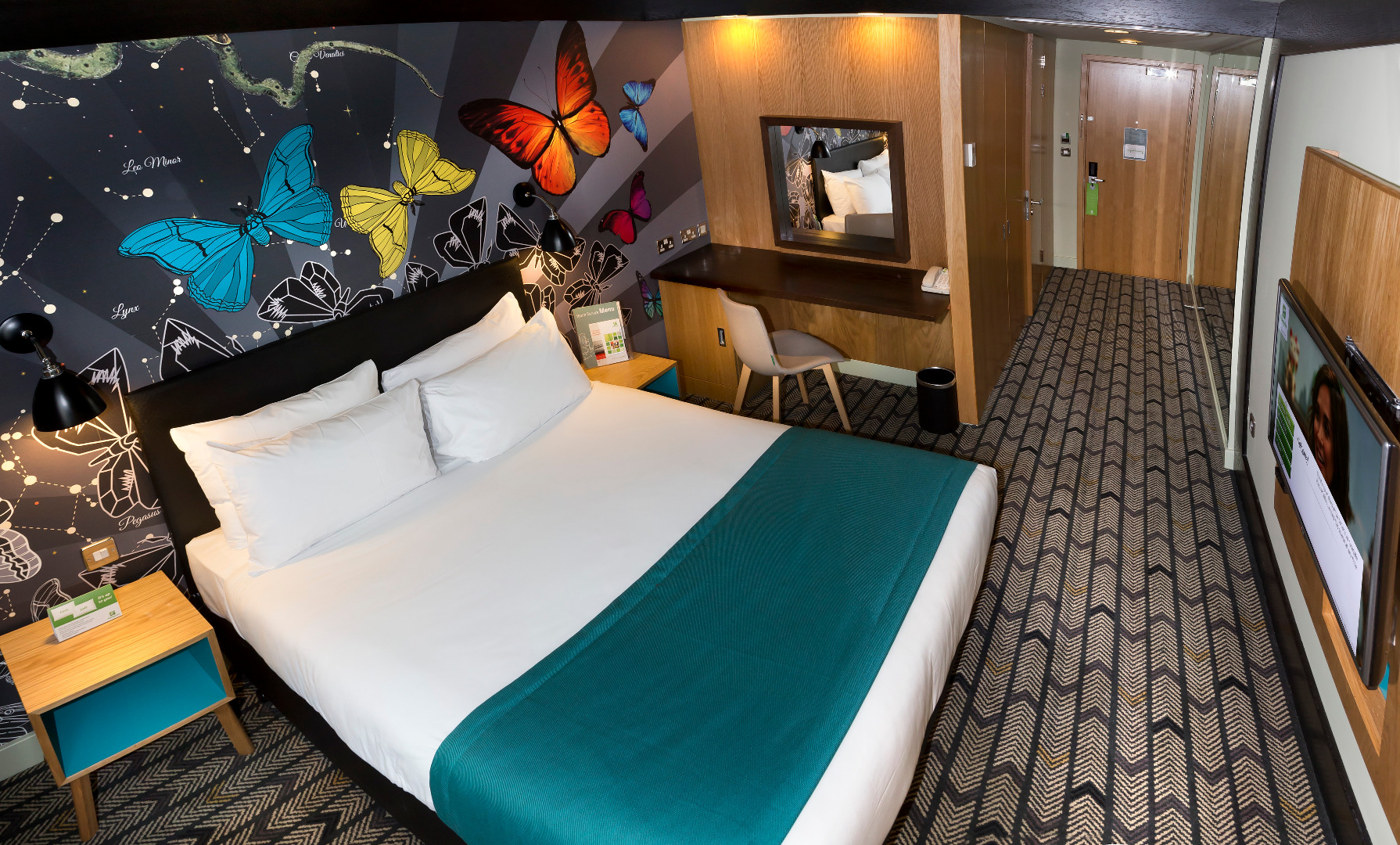 Great Premises
Make the most of our large, contemporary premises. Many businesses find us ideal for holding their business event, whether it be an executive board meeting or an informal get-together with colleagues and clients. Hold meetings in our naturally lit and air-conditioned meeting rooms and enjoy breakout sessions in our superb bar and restaurant area. As well as our excellent business rooms, we can also offer the option of top quality overnight corporate accommodation Stonehenge – Salisbury.
Submit an Online Request for Information
Excellent Conference Facilities
Our conference facilities accommodate up to 24 delegates. Choose between two modern meeting rooms appointed with high-speed internet access and the latest presentation technology. Each venue is air-conditioned and flooded with natural light, offering a comfortable and inspiring launch pad for fresh ideas. To boost your bottom line and streamline your planning, we offer comprehensive packages.
Conference facilities include:
Two modern and elegant meeting rooms, accommodating up to 24 people
Complimentary parking
Air-conditioning
Mood lighting
Dedicated meetings host
Natural daylight with blackout blinds
A range of additional equipment, including LCD projectors
Free Wireless internet connection
Flip chart and markers
Conference telephone
Meeting stationery and survival kit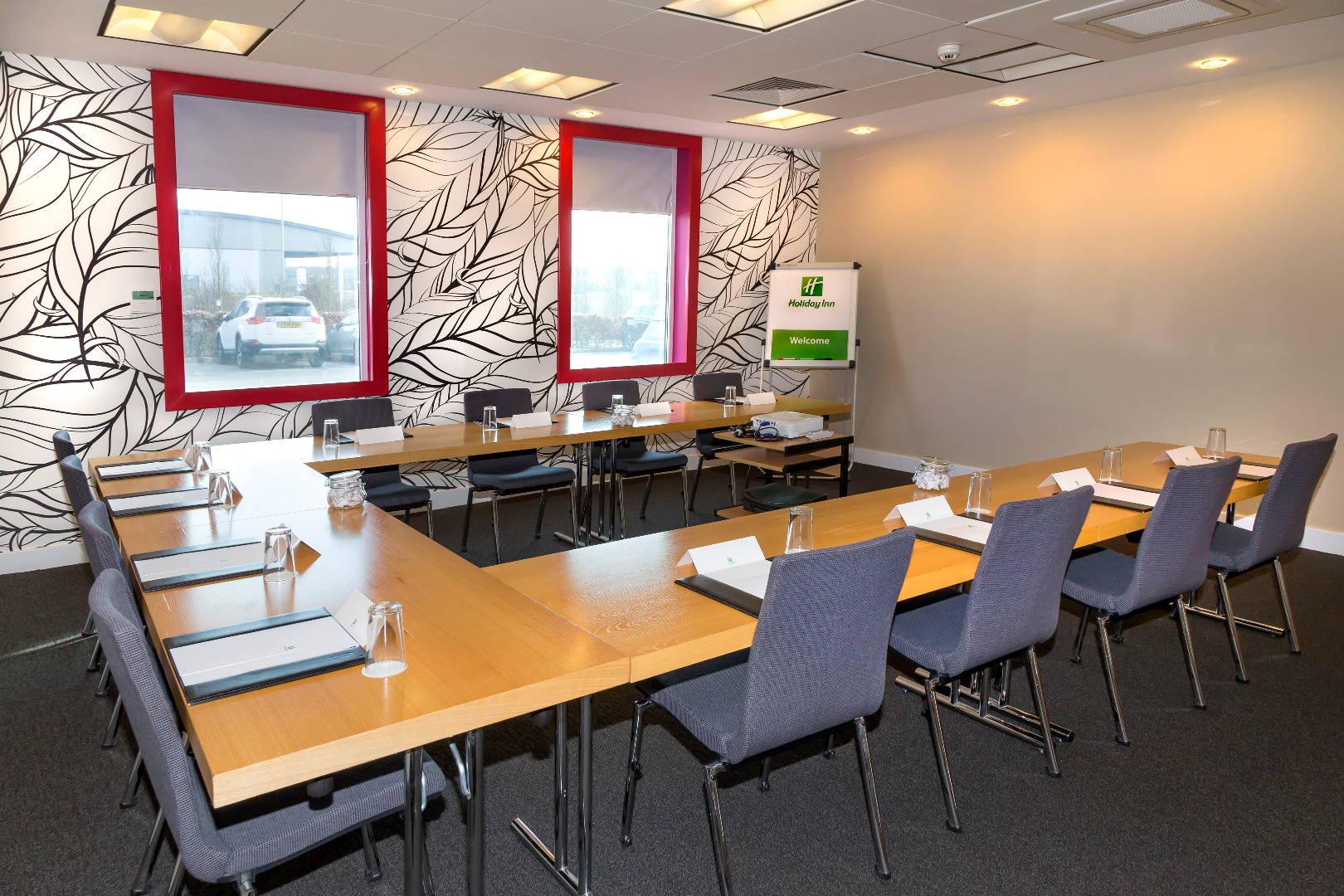 Unbeatable Rates and Packages
We offer a range of different Holiday Inn Salisbury-Stonehenge rates and packages including:
Residential delegate package
Full day delegate package
Half day delegate package
Meetings by the hour
All refreshment breaks may be taken in the meeting room or in the main hotel bar the Solstice Bar & Grill and include:
Freshly brewed coffee with decaffeinated option
English breakfast tea with selection of fusions and herbal teas
Selection of biscuits, pastries.
Arrange Creative & Inspiring Meetings and book your Business Stay Salisbury!
Holiday Inn Salisbury-Stonehenge provides exceptional venues and full catering services for mid-size meetings and corporate events. To learn more about our conference centre and our corporate accommodation Salisbury-Stonehenge, please email reservations@hisalisbury-stonehenge.co.uk or submit an online form for Information.